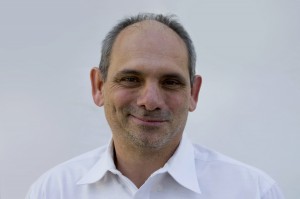 John Sinisi, Founder & Principal
I'm an inventor at heart. Whether it's a new idea I want to bring to market or a fresh challenge from a client, I focus on elegant solutions to complex problems. I don't just want it to work — I want it to be amazing. At Design Circle Inc., we've produced two market-leading toothbrushes, the #1 heart retractor, and the #1 safety needle on the market.
Over more than two decades, I've worked on more than 3500 products in 15 different industries. And I've learned from each and every one. We're looking forward to working with you.
Talk with John and his team about how DCI can bring your product to market on time and on budget.
We utilize GMP, ISO, & FDA certified factories in the USA, Europe, and in Asia.
Our Hong Kong engineering staff conducts pilot production and QC inspections, solving problems on site, in real time communication with our client-facing US office via tele-video.
Our Logistics team expedites all shipping modalities, import & export clearances through all major ports as well as insurances assuring timely delivery to any location worldwide.
Our proven production supplier network now extends worldwide.
In Asia, our production management competency includes thermoplastic and thermo-set injection molding, blow-molding, co-molding, insert molding, elastomer molding, extrusion, structural foam, thermo- forming, pressure forming, resin transfer molding, die-cast molding, forging, sheet metal brake forming & punching and progressive die stamping.
Flexible PV solar cell manufacturing is now being studied for inclusion in our growing Asian network.
Our Asian network routinely produces a growing array of consumer products, toys, cell phones, computers, camping equipment, plumbing equipment and
In Dubai, our strategic partners provide volume production of precision CNC ( +/- .001") and Swiss (+ – . 0001") machining, die casting, photo etching, progressive stamped stainless, injection molding final assembly of precision parts.
In Mexico, our strategic partner provides tooling and manufacturing of EVA and steel forgings, spin castings, ferrous stampings, production ground parts and assembly.
We have developed key U.S. and China-based suppliers for specialized processes such as:
thin-wall cannula dip molded wire insert winding
clean room production and sterilization
large injection molded parts (plastic pallets for medical shipping)
medical grade wire assemblies
EMI coatings
multi-lumen tubing and bonding products
surgical balloons and bonders.
Our QC capabilities include 100% part inspection and third party CPO manufacturing services, CMM and certifications. Our VOIP-enabled manufacturing, QC and logistics professionals provide real time production reviews prior to shipments